Join The Team
The Role
At JBAndrews, we are looking for driven individuals to fulfil a sales focused role, developing new business, and looking after key customer relationships too. The role itself involves mainly telephone based work, but will also include video conference, and face-to-face interaction with candidates and clients too as you build your long term client relationships. After an intensive initial training period providing you all the tools necessary to succeed in this role, your work and client relationships will become autonomous, with guidance and support from your manager throughout. At JBAndrews, we are also looking for individuals with the ambition to progress with the business by stepping up to managerial level roles too. We reward success financially, and through career progression, so how you apply yourself, and how you approach your individual targets, will define the achievements you make.
JBA Incentives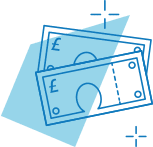 Daily To Weekly Cash KPI Incentive Prizes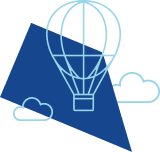 Company Days Out Every Month Paid for By Us! (Races, Go-Karting, Otley Runs, Food & Drinks)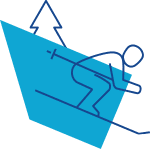 Quarterly Trips Abroad (Skiing, F1 In Abu Dhabi, Dublin etc.)

Annual Black-Tie Awards Night and End of Year Celebrations

Seasonal Incentive Schemes
JBAndrews
At JBAndrews, through our people and infrastructure, we promote a continuously improving working environment. Our modern open-plan facility complete with pool table, games console, and beer taps dictates a contemporary professional approach to our work, encouraging our people to reap their rewards through creativity and unity, allowing us to engineer the best possible solution for all candidates and clients. It's through this environment that JBAndrews aim to provide the most effective platform for developing your successful long-term career.
Want to be considered to work for us? Enter your details below
JBA Perks

A Fun, High Energy, Yet Highly Professional Office Environment Where You Are Surrounded by Like-Minded Individuals


Uncapped Commission on Every Placement (Best Structure in The Industry)

Luxury Vouchers for Bringing in Retain Business

Charity And Partnership Days

Contemporary Office Space Which Includes Breakout Areas with Fun Activities for All

Quick Progression into Management or Senior Roles Where You Do Not Have to Manage – Along with Extra Management Benefits

Top Technology Which Will Provide All the Relevant Tools for You to Be Successful


Potential For Flexible Working

Mental Health Courses & First Aiders


Employee Discount Programme with Local Businesses

Access To Private Medical Doctors